Copyright © 2013 CanineCancer.org.au All rights reserved.
USA and Canada
The Breen Lab at North Carolina are collecting samples from certain breeds of dogs with lymphoma, osterosarcoma, mast cell tumour, melanoma, bladder and prostate cancer. This research is open to residents of the USA and Canada.
The breeds they are looking for samples from is listed below:
In addition to requiring blood samples and tumour tiissue from the dogs listed above with osteosarcoma, lymphoma, melanoma and mast cell tumour they also need blood samples from first degree relatives of these dogs. If they have either bladder cancer or prostate cancer only a urine sample is required.
If you have a dog from these breeds who is over 7, healthy and has never had cancer samples are needed from these dogs as well.
If you are able to participate in this research please contact Breen Lab prior to sending samples. Info@breenlab.org
Consent form-
http://www.breenlab.org/docs/BREENLABallbreedconsent
Submissison Instructions-
http://www.breenlab.org/docs/Consentformssubmssioninstructions2013_
General Information-
http://www.breenlab.org/recruitment.html
Labrador Retriever
Leonburger
Mastiff
Old English Sheepdog
Poodle (all varieties)
Portuguese Water Dog
Rottweiler
Saluki
Scottish Terrier
Shetland Sheep Dog
Viszla
West Highland White
Terrier
Australian Shepherd
Beagle
Bernese Mountain Dog
Border Collie
Boizoi
Boxer
Briard
Bullmastiff
Cocker Spaniel
Flat Coated Retriever
German Sheoherd
Golden Retriever
Greyhound
Irish Setter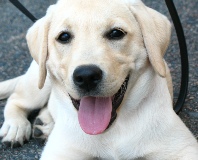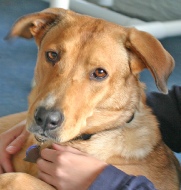 UK Research
If your dog is one of the following breeds with the cancer listed, you can also participate in this worldwide research.
Boxer - Lymphoma,MCT
Bullmastiff - Lymphoma
Golden Retriever - MCT
Melanoma
Greyhound -
Osteosarcoma
Labrador Retriever - MCT
Melanoma
Leonburger -
Osteosarcoma
Rottweiler -
Osteosarcoma

AVMA Animal Health Studies Database
To find the latest studies and trials in the USA and Canada click here