Copyright © 2013 CanineCancer.org.au All rights reserved.
What Should I Do If I Find A Lump?
Very often a dog owner will find a lump on their dog and they may not be sure what is the correct process to follow Not everyone is aware that if you make a mistake at this point, it could well make a big difference to your dog. Not all lumps are cancerous but the only way to know for sure is to have them checked by your vet.
Often when we go to the vet we might be told it is cancer, it is not cancer, or just keep an eye on it and wait and see. As advocates for our pets we must do more than that. It is not commonly known that a vet can't tell by looking and feeling a lump if it is cancer or not. Articles by world reknown veterinary oncologists admitting this, can be found here. If they can"t tell when they specialise in cancer, nor can your vet.
As dog owners we must tell our vet that we need the lump aspirated. Whilst an aspirate does not tell us everything, it is a good start so a decision can be made if further investigation is needed. Some lumps found on a dog's skin if cancerous, can spread to other organs in the body. If we wait and see and it is one of those types of lumps, the first we might know our dog has cancer is when it gets really sick. The chances of a good outcome at this point may not be good and your dog might die. If it is caught early it might be easily treatable.
The small amount you pay for this aspirate, might well save your pet's life. Any good vet will encourage you to take this step. They will be pleased you are not putting them in a position to get it wrong and potentially face the death of your pet later on.
American veterinary oncologist Dr Sue Ettinger is passionate about making a difference to our pets who might be faced with cancer. Some time ago, after a mistake in missing a cancerous tumour, she decided to analyze what had gone wrong. She spoke with many of her colleagues to see what guidelines were needed so it didn't happen again, to her or to other vets. She came up with a program which she has been taking around the USA. The program is called the #SeeSomethingDoSomething campaign.
Take a listen to the message that Dr Sue is trying to get across to dog owners. If this advice is followed, the lives of many of our dogs would be saved. If you only ever learn one thing about lumps and bumps, make it this.
See Something Do Something
Dr Sue In Australia
In June 2015 a canine lymphoma event was held in Perth. Dr Sue was part of that event bringing her See Something Do Something campaign to Australia live via Skype.
To see her interview click here A huge thanks for being part of our event and helping to educate us on what to do when we find lumps on our dogs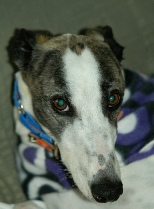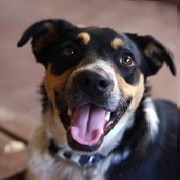 As well as doing this great program, Dr Sue is the co-author of a book called The Dog Cancer Survival Guide. This book is worth having. As a vet oncologist she only treats cancer patients and as a result, has more knowledge in this area than most people. It is important when treating your pet for cancer, you take your advice from those that are qualified in the field.
To find out more about Dr Sue you can go to her website where you will find more information http://www.drsuecancervet.com/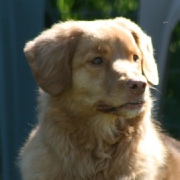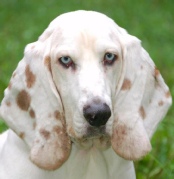 What is an aspirate?
See Dr Sue aspirate a lump on Dotty here